There is an aura of nail art everywhere, we can't help it, and we can't stop this plague because all of us want our nails to look simply perfect. Women are imaginative; they live in their own world of imagination and fantasy in which there are colors of every sort and hues that are refreshing and phenomenal.
Dresses look good if sharp and flamboyant colors are used in them, matching accessories are as mandatory as other things to make the whole stature worth seeing then how can hands and nails be taken aback? Wearing rings enhance beauty of hands likewise nails make your hands attractive and appealing. Lately we have been presenting before you nail art patterns of different sorts to accommodate you, obviously you cannot wear the same nail art pattern for weeks, and you need to change them too in accordance with your dress in order to look fashionable and stunning.
Yellow, pink, red, silver, glitters, blacks and whites are always in fashion; they never get lost behind the curtains and are always preferred by women. You can make a mix and match of various colors to make your own lovely patterns that look eye bobbling and startling. Today I am unfolding 50 best acrylic nail art designs, ideas & trends of 2014. You would fall in love with the collection. All the pretty girls should try their skill of nail art with the following patterns. You will for sure get awesome results. Do let us know how much the post helped you out regarding latest nail art designs and trends. These are way too inspiring and easy to make. You don't have to take stress on shoulders, these patterns are time saving, just focus on the techniques, perfection would come with time. Have a look. Cheers!
Glitter Acrylics French Manicure
Image source
Mint & Gold Leopard Acrylic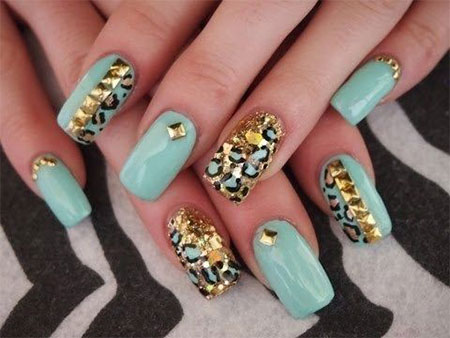 Image source
Glittery Nails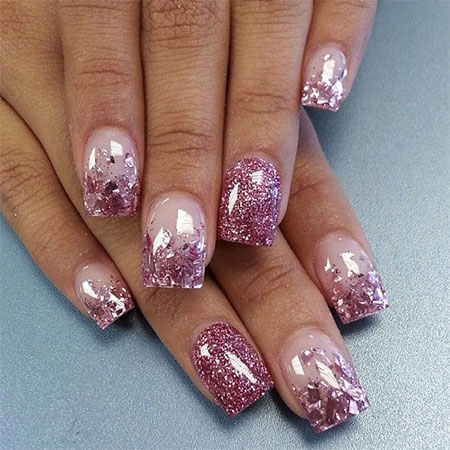 Image source
Nail Art Yellow Flower
Image source
Light Pink Acrylic Nails
Image source
Acrylic Manicure
Image source
Image source
Nail Art – Glitter Diamond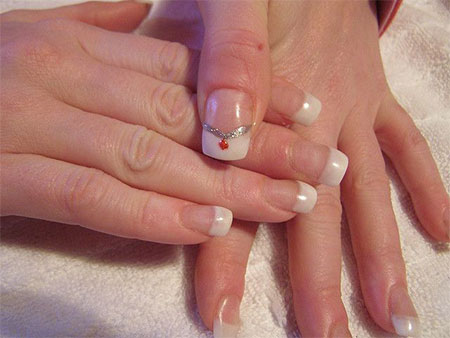 Image source
Cute Manicure
Image source
Glitter Placement Nail Art
Image source
Acrylic Nails With Rhinestones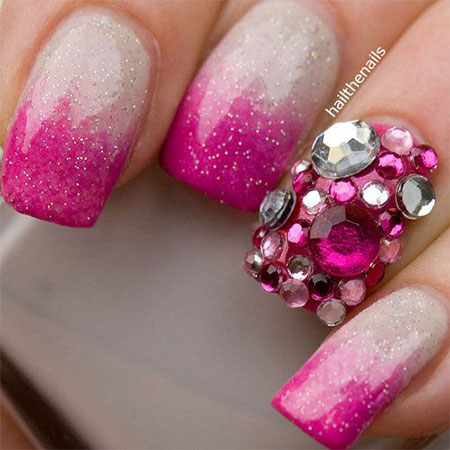 Image source
Great Acrylic Nail Designs
Image source
Image source
Monarch Migration Nails
Image source
Smashing Nails
Image source
Stunning Acrylic Nail Art
Image source
Acrylic Nails
Image source
Image source
Image source
 Acrylic Nail Art
Image source
Image source
Acrylic Nail Art Leopard
Image source
Image source
White & Clear Acrylic Nails With Pink Flower
Image source
Acrylic Nail Art Designs
Image source
Image source
Tiffany Blue, Glitter & Rhinestones
Image source
Acrylic Nail Art Ideas
Image source
Image source
Image source
Acrylic Nail Art Trends
Image source
Image source
Image source
Nude & Gold Dots
Image source
Amazing Acrylic Nails
Image source
Image source
Image source
Image source
Heart Rhinestone Nails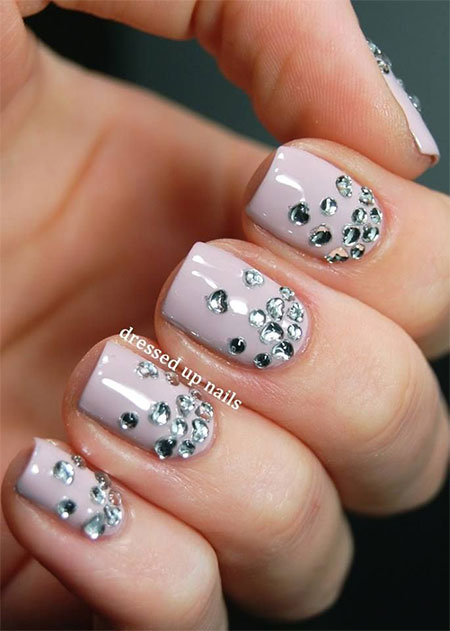 Image source
Awesome Acrylic Nail Art
Image source
Image source
Image source
Elegant Acrylic Nail Art
Image source
Image source
Image source
Inspiring Acrylic Nail Art Designs
Image source
Image source
Image source
Acrylic Manicure Ideas
Image source
Image source
Recommended Posts: